An Airport Master Plan (AMP) represents the airport's blueprint for long-term development. A few of the goals of a master plan are to:
Provide a graphic representation of existing airport features, future airport development and anticipated land use
Establish a realistic schedule for implementation of the proposed development
Identify a realistic financial plan to support the development
Validate the plan technically and procedurally through investigation of concepts and alternatives on technical, economic and environmental grounds
Prepare and present a plan to the public that adequately addresses all relevant issues and satisfies local, state and federal regulations
Establish a framework for a continuous planning process

What are the planning phases?
This plan will happen in 3 phases. Planning and community outreach activities are listed for each phase.
What exactly is (and isn't) an AMP?
The AMP is a plan for the future of the airport and it:
Is developed or updated every 10-20 years (on average)
Is used to review existing airport conditions and facilities
Includes forecasts that determine future aviation and non-aviation needs
Provides a "road map" for development while remaining adaptable to changing aviation industry conditions and requirements
Guides airport improvements that are economically, environmentally, and socially sustainable
Includes a planning-level budget for facility improvements
Results in a visual representation (ALP) of proposed facility improvements
An Airport Master Plan is NOT a:
Design/construction project
Guarantee of a proposed project
Environmental analysis
County land use plan/action
County transportation system plan (TSP)
Mandated expansion of the Airport
If you have other questions, check out the FAQ page.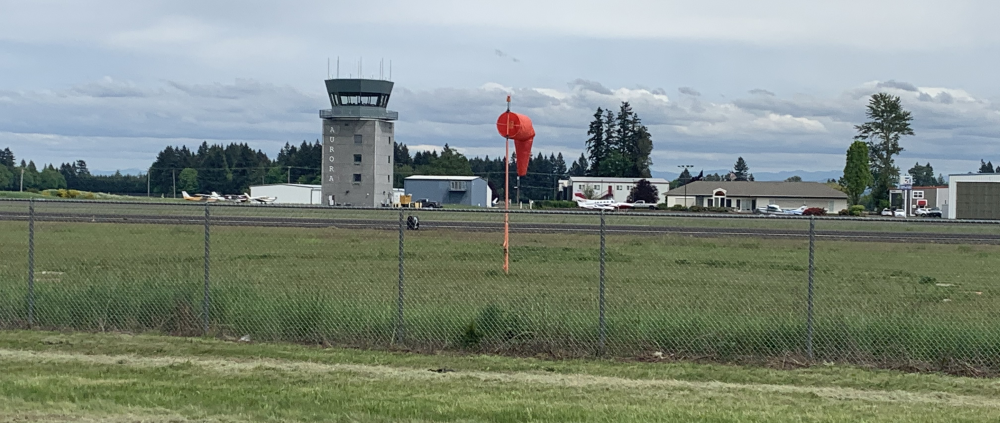 Just like a homeowner, the Oregon Department of Aviation (ODAV) needs to think about how to keep the buildings and outdoor areas, like runways, in safe working use.
When a family grows or shrinks in size, the homeowner makes a new plan for how to use their home to fit their current needs. Plus there are regular repairs and maintenance needed, which means creating a budget and saving money to make those fixes, like a new roof or replacing a fridge.
It is much easier to think about the future and save money for the changes that are needed, than to be reactive to changes and not know what to do. This is the same for ODAV.
And just like a bank requiring documentation for a loan, the FAA needs to see the Airport Master Plan to provide funds for ODAV to use to improve the airport.
What should you expect from the Aurora AMP?
The FAA provides 100 % of funding for the plan (in accordance with FAA Advisory Circular 150/5070-6B)
Discussions with stakeholders and the surrounding community will help guide the development of the plan, including the final recommendations
A final schedule for implementing the proposed recommendations will require environmental analysis, per the National Environmental Policy Act (NEPA), and some projects may require additional planning and funding before design and construction can begin
Who makes decisions?
The Oregon Department of Aviation (ODAV), as the airport sponsor, will make decisions about what to include in the Master Plan
The FAA provides guidance throughout the master planning process, but only approves the forecasts, selection of critical aircraft, and the airport layout plan. FAA also determines federal funding eligibility
The Planning Advisory Committee (PAC) provides input at key decision points
The public provides comments for ODAV and the FAA to consider when making decisions about development